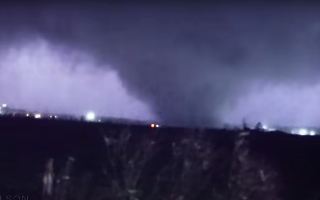 Posted by Anonymous 3 days ago
Storm Chaser Max Olsen Captured the Destructive Tornado that Obliterated the Town of Mayfield, KY
A well known storm chaser who shares his videos on YouTube, Max Olsen, was in the area when the tornady that wreacked havoc on the small town of Mayfield, KY.
In the distance you can see the massive tornado destroying everything in its path, when the lightning flashes you can even see buildings and debris in its funnel.
The destruction caused hundreds of buildings and homes to be completely destroyed.