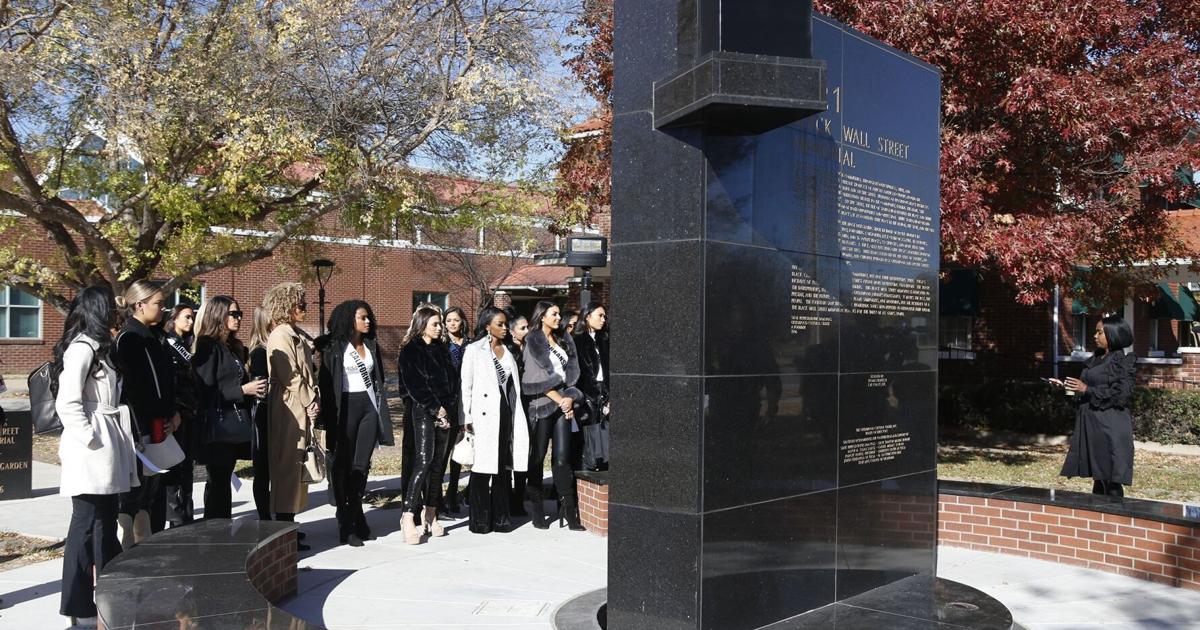 Program director at the Greenwood Cultural Center
It was while working as a nursing aide to an older Tulsan that Mechelle Brown's mother first became aware that the city had a dark chapter in its past.
"She had moved here from Arizona and didn't know anything about Tulsa's history," Brown said. "Until this elderly white man she was caring for began to ramble on in his old age."
The man's references to "fires, shooting, killing and the smoke" made Brown's mother curious. So she took her questions to her Tulsa in-laws.
"They told her, 'We don't talk about that around here — and don't go asking anybody about it,'" Brown said.
A child at the time, the late 1970s, she still remembers overhearing that conversation.
"It stuck with me," she said.
After growing up during that era of silence, when out of fear Black Tulsans didn't bring up the 1921 Tulsa Race Massacre, Brown has plenty to say on the subject today.
In fact, as a representative of the Greenwood Cultural Center, where she serves as program director and tour guide, leading tours of historic Greenwood, she's been talking about it for the last 25 years.
"I actually refer to myself as a historical storyteller," Brown said.
Starting at the center in 1996 as an office assistant, she learned firsthand from historian Eddie Faye Gates. Gates was giving tours at the time, and Brown got to accompany her, including once as she took civil rights icon Rosa Parks around.
The questions visitors ask have not changed, Brown said. For one, they want to know how the once-thriving Black community came to be, considering the times in which its residents were living. Then they want to know what happened after it was rebuilt — "why we don't have Black Wall Street today."
Something that has changed over the years, though, is the story Brown tells.
"Our knowledge has definitely evolved with new information, new photographs, new oral histories. We're able to tell a more accurate — a more complete — story now."
The city's ongoing mass graves investigation — Brown serves on a subcommittee of that effort — has prompted more people to come forward with family stories, she said.
"It's been nearly 100 years, but there's still so much we can learn."
Brown hopes young Blacks in Tulsa, especially, are paying attention.
"For role models they often look to athletes and musicians and artists, but we want them to know that there are people, possibly in their own bloodline, who grew up in this community that they should honor and respect and look up to."
From business owners and attorneys and doctors to electricians and plumbers, Greenwood was home to a strong, independent people who "had a sense of pride and community spirit," Brown said.
"That's the part of the story that gives me a joy and that I want to make sure our children know," she said.
Brown has no plans to stop telling that story. And with all the visitors expected during the centennial, she's recruiting more docents to help.
For Tulsans and non-Tulsans alike, "I hope we all feel empowered and motivated by Greenwood and its resilience and strength and courage," she said.