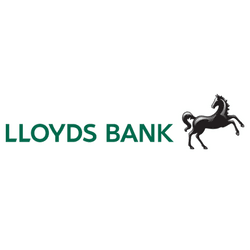 {"menuItems":[{"label":"Compare Lloyds Bank credit cards","anchorName":"#compareone"},{"label":"Types of credit cards available from Lloyds","anchorName":"#types-of-credit-cards-available-from-lloyds"},{"label":"The benefits of a credit card with Lloyds","anchorName":"#the-benefits-of-a-credit-card-with-lloyds"},{"label":"How to apply for a Lloyds Bank credit card","anchorName":"#how-to-apply-for-a-lloyds-bank-credit-card"},{"label":"How do I make repayments on a Lloyds credit card?","anchorName":"#how-do-i-make-repayments-on-a-lloyds-credit-card"},{"label":"Can I request an increase or decrease to my credit card limit?","anchorName":"#can-i-request-an-increase-or-decrease-to-my-credit-card-limit"},{"label":"Lloyds customer reviews","anchorName":"#lloyds-customer-reviews"},{"label":"Help and support for Lloyds customers impacted by coronavirus","anchorName":"#help-and-support-for-lloyds-customers-impacted-by-coronavirus"},{"label":"Frequently asked questions","anchorName":"#frequently-asked-questions"}]}
Customer rating
Satisfaction survey

Easy application process and good customer service

Platinum Low Rate card is online-only
Find the right card for you
See if you'll be accepted for a range of cards before applying, without harming your credit score.
Compare Lloyds Bank credit cards
Table: sorted by representative APR, promoted deals first
Approval for any credit card will depend on your status. The representative APRs shown represent the interest rate offered to most successful applicants. Depending on your personal circumstances the APR you're offered may be higher, or you may not be offered credit at all. Fees and rates are subject to change without notice. It's always wise to check the terms of any deal before you borrow.
Whether you want to transfer existing debt to a card to pay at a lower rate, or get a card for day-to-day spending to build up rewards, Lloyds has several options that may suit you, including low rate cards, suitable for large purchases.
As a large bank, Lloyds also has the security, customer service and global reach to give customers support when it's needed. There is a reward scheme that helps you turn everyday spending into flights, upgrades and holidays.
Types of credit cards available from Lloyds
Lloyds has a range of cards, although fees and rates vary from person to person on application.
Balance transfer

Lloyds Bank offer several different balance transfer cards which are designed for you to transfer debts or loans that you are paying at an expensive rate elsewhere to a lower rate with Lloyds. They each have different rates and fees as well as various benefits like cash-back available. The rates on transfer cards typically have a very low or zero interest rate for an initial promotional period but there can be a balance transfer fee which varies from card to card.

Everyday spending

Lloyds' everyday spending cards can also double up as balance transfer cards. They typically offer a promotional period of up to 29 months, although this may vary, during which they charge 0% interest rate although there can often be a balance transfer fee. With these cards you can also earn rewards in exchange for purchasing a range of good and services.

Large purchases

Lloyds also recommends certain cards for making large purchases such as buying a car. These cards typically charge a low or 0% interest rate, low charges and low balance transfer fee. Rates offered are obviously susceptible to changes however, and they may vary from person to person.
The benefits of a credit card with Lloyds
If you get a credit card with Lloyds you can enjoy a range of benefits outlined below:
Rewards and cashback

Certain cards allow you to earn points on everyday purchases which can be exchanged for travel rewards or cash-back. Rewards include flights, hotels, car hire and upgrades along with days out. Cards with the rewards feature do, however often, come with annual fees so it is worth checking that before applying. They may also require a certain level of spending a month to make the card worthwhile.

Mobile payment technology

You can link your Lloyds credit card with Apple Pay or Android Pay to purchase items quickly and easy with your phone, wherever these payment options are available.

Online and mobile banking

Lloyds has a modern online management system so you can see your credit card balance, transactions and any other activity associated with your account from any device with internet. It also has mobile banking so you can manage your account from your phone or tablet, bank in branch and get text alerts.

Global usage

As Lloyds Banks' credit cards are all with Mastercard, it should be accepted for purchases in countries across the world.

Fraud protection

The bank offers a free service called ClickSafe, which is designed to ensure you are the only person using your card. It can help you feel safer when shopping online because you are protected from fraud.
A reputable and reliable big bank that I've found has always sorted out our problems quickly."

– Lloyds Bank customer in Finder's 2020 survey
How to apply for a Lloyds Bank credit card
You can apply for a card online, over the phone or in branch but they recommend doing it online as you receive a decision more quickly. Some card offers are also only available online.
The bank also suggests that when applying you should keep important details to hand such as address, annual income, current bank account details and other credit or store cards you may hold that are not with Lloyds.
Eligibility requirements
Before you apply you should be aware of the basic eligibility requirements. If you don't match them you will likely not be successful. You can do a quick check of your eligibility for a card, it's free and will not affect your credit score.
You must be at least 18 years old or over.
You must have a regular income.
You must be a resident of the United Kingdom.
You are not currently declared bankrupt, have any county court judgements or subject to an individual voluntary agreement.
You haven't already applied for a card and been declined in the last 30 days.
If you are not approved, Lloyds Bank suggest going to the three credit rating agencies and asking for a copy of your credit report, although this may require a fee.
Why might you not be approved?
One reason you might not be approved because you do not meet the bank's specific criteria for a certain card. However you are also less likely to be approved if you have no credit history, or a history of not being able to pay off debt in time, and have missed payments on credit in the past like a mortgage, car or personal loan. You may also be rejected due to other information gathered from your bank account and general finances.
How do I make repayments on a Lloyds credit card?
There are a number of ways to make a credit card payment. The easiest method is by Direct Debit, which is a payment taken each month from your bank or building society and paid directly into your credit card account. If you are registered for internet banking then you can do this online by logging in and clicking on "Pay credit card" next to your account on the overview page.
If my payment is received after the due date will I be charged?
If your payment is received after the due by date you will be charged a £12.00 late payment charge.
Can I request an increase or decrease to my credit card limit?
If you are registered for online banking, you can request to increase or decrease your limit. Once logged in from 'My accounts' select the 'More actions' button next to your credit card account, then "Manage your credit limit" and follow the instructions on the screen to undertake the limit increase.
Lloyds customer reviews
Customers in Finder's 2021 customer satisfaction survey were mostly positive, with many customers highlighting Lloyds' reliability and good service. One customer said Lloyds is a "trusted brand that alerts me of any issues with my card and provides good rates."
Some also praised Lloyds' customer service cited but others mentioned issues with using their online account. Lloyds received a rating of 4.5 stars out of 5 in our 2021 customer satisfaction awards, with 83% of customers also happy to recommend the brand to a friend.
Help and support for Lloyds customers impacted by coronavirus
If you're a Lloyds customer who has been affected by coronavirus, you may be able to get support. For example, you could apply for a payment holiday on your credit card or consolidate your existing debts into one loan. Visit Lloyds' coronavirus support page for more information.
Frequently asked questions
Your credit card balance is calculated by taking the balance from the previous month and adding your purchases, cash withdrawals, any balance transfers you have made to your credit card account, interest, fees and charges less repayments made.

You can query charges that have been applied to your account by calling customer services.

This is the date of your last payment as it appears on your credit card statement after it has cleared.

You can make a one-off payment to your credit card account at any time. However, one-off payments received 2 working days before the day your payment is due will reduce or stop the Direct Debit from leaving your account for that month. For example: if your account is set up for a minimum payment Direct Debit and you pay your minimum payment before the Direct Debit is scheduled then the minimum payment requested will be zero. So, the Direct Debit will not be paid.

If you are registered for online banking, you can request to increase your limit. Once logged in from 'My accounts' select the 'More actions' button next to your credit card account, then 'Manage your credit limit' and follow the instructions on the screen to undertake the limit increase.

Estimated Interest is an estimate of the interest you'll have to pay next month. It assumes:

You pay only the minimum due
You pay by the due date
You have no more transactions before your next statement
You don't change your statement due date
Your standard interest rates & the way we calculate interest does not change
The estimate does not include reduced interest if a promotional rate starts before your next statement is produced.

If you go over the credit limit on your credit card, you may be charged an over limit fee and any promotional offers on your account may be cancelled.

The charge for late payment is £12.00.
Find the right card for you
See if you'll be accepted for a range of cards before applying, without harming your credit score.
Finder credit card ratings
— Excellent
— Good
— Average
— Subpar
— Poor
Our customer satisfaction scores ("Customers say") are based on a survey of 1,861 customers carried out in December 2020.
To find out more, read our full methodology.
We show offers we can track – that's not every product on the market…yet. Unless we've said otherwise, products are in no particular order. The terms "best", "top", "cheap" (and variations of these) aren't ratings, though we always explain what's great about a product when we highlight it. This is subject to our terms of use. When you make major financial decisions, consider getting independent financial advice. Always consider your own circumstances when you compare products so you get what's right for you.

Source