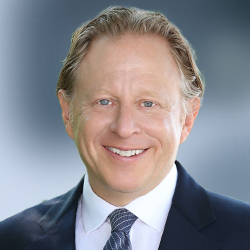 The personal injury attorneys at The Law Offices of Jeffrey S. Glassman in Boston are a different kind of legal firm. We have extensive experience and a long track record of successes in settlements and trials across the Commonwealth of Massachusetts. Beyond that, our clients know we care. They trust us, knowing we prevail in some of the most challenging cases – including those with the most serious injuries and in which proof of liability may be heavily disputed.
We have recovered millions of dollars and helped over 20,000 injured clients in Boston and beyond – even when some were initially uncertain of their claim's viability.
Why Choose Our Personal Injury Attorneys
Confidence . We have not only the skill and experience, but also the resources to help clients obtain the best possible outcome in their personal injury lawsuit. We never rush because we take our responsibility to each client seriously. We will be frank and upfront about the potential outcomes in each matter, but once we agree on an attorney-client relationship, we will always fight for the most favorable result.
Communication . Our injury attorneys and team members consistently keep clients informed of case progression. Not every legal matter requires formal filing of a lawsuit. Not every lawsuit necessitates your presence at each hearing. We recognize clients vary in their ability or desire to be involved. No matter the circumstances, you can be assured that with The Law Offices of Jeffrey S. Glassman, your case is a priority. We'll never lose sight of our commitment to you. Anytime you have a concern or question, we'll take the time to make certain you fully understand the pertinent processes central to your claim.
Results . Many Boston injury lawyers make this claim, but not so many possess the proof. We do. Our success archive in injury litigation is extensive, covering a broad range of case types , including: Car Accidents , Bicycle Accidents , Truck Accidents , Pedestrian Accidents , Motorcycle Accidents , Slip-and-Fall Accidents , Dog Bites , Medical Malpractice , Birth Injuries , Nursing Home Injuries , Construction Accidents , Dangerous Property , School Injuries and Daycare Injuries , Dangerous Products , Defective Medical Devices , Mesothelioma , Mass Torts , Workers' Compensation , Social Security Disability , Wrongful Death and more. Results are highly case-specific and will depend heavily on the individual circumstances of your case.
Our Massachusetts injury attorneys devote ample time to every case we take on, from initial consultation to resolution – and appeals too if necessary. We conduct thorough investigations, work with some of the most highly-qualified expert witnesses and use our expansive knowledge of the state and federal legal system to help you deftly navigate claims ranging from simple and straightforward injury to exceedingly complex class-action lawsuits and multi-district litigation. Our attorneys are also skilled orators, adept at delivering persuasive arguments in every setting – from early talks across mediation tables to the closing arguments of a complicated jury trial.
As a team, we are proud of building one of the most prominent civil injury law firms in Greater Boston, with integrity and innumerable recommendations and testimonials from former clients, as well as our peers in the legal community.
Highly Qualified and Dedicated Injury Lawyers in Boston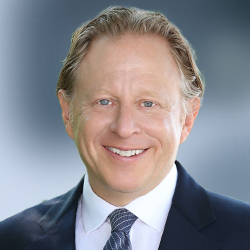 At The Law Offices of Jeffrey S. Glassman, we are committed and uncompromising on our goal of ensuring individuals and families we represent receive the full and fair compensation to which they are entitled. When a sudden catastrophic injury or wrongful death of a loved one upends your life (especially leaving you unable to work or enjoy activities in which you once reveled), your first thought may not be pursuit of legal action. Inevitably though, many families soon confront the crushing financial fallout. The sooner you hire a qualified injury attorney, the faster we can launch our investigation, giving us the best chance to preserve important evidence. Life may never again be the same, but our dedicated legal team strives to help clients recover damages from those whose careless, reckless or intentional acts caused lasting harm.
In doing so, we achieve accountability. When our Massachusetts injury law firm seeks a finding of liability against reckless drivers, careless doctors, negligent property owners, dangerous product manufacturers or employers who fail to provide safe workplaces, it sends a strong message: This isn't tolerable. If you breach your duty to keep others safe or perform your job to the standard expected, you will answer for the damage you cause.
Ultimately, our mission is to help make Boston a safer place.
How Do I Pay for Personal Injury Representation?
Our Massachusetts injury attorneys operate on a contingency fee basis. Unique circumstances of each case will dictate the exact terms, but essentially this means we arrange at the outset to accept a percentage of whatever we win for you – and only if we win. You are not responsible to pay attorney's fees if we are ultimately unsuccessful with your claim.
How Much Time Do I Have to File an Injury Claim?
Each civil claim is subject to a statute of limitations that sets a deadline on filing your claim – or else a victim loses the opportunity forever. The question of how much time you have may be more complicated than it initially seems because the law does sometimes allow for "tolling" (pausing) of the time limits under certain conditions. Generally though, claims for personal injury, medical malpractice and wrongful death must be filed within three years , per MGL Ch. 260 § 2A , MGL Ch. 260 § 4 and MGL Ch. 229 § 2 . Workers' compensation claims usually need to be filed within four years . Depending on the case, there may be specific notice requirements that could preclude recovery. This is another reason why it is important to secure experienced personal injury representation as soon as possible.
Choosing the Best Boston Personal Injury Law Firm
Hiring a Massachusetts injury attorney is a big decision. The person you trust with the outcome of your case is someone with whom you will be working closely for months or even years, and whose work may profoundly impact your future.
We've taken on tough cases other attorneys turned down – and won. Those include clients injured while intoxicated or by defendants who intentionally caused harm (something for which most insurers won't provide coverage). We've secured more than $15 million for women who suffered life-altering injuries due to dangerous and defective vaginal mesh, more than $9 million for a baby whose cerebral palsy was caused by medical malpractice, $3.8 million for a motorcyclist who suffered catastrophic injuries in a crash and more than $3.2 million for a child injured in an automobile collision caused in part by a defective product.
Occasionally, other Massachusetts law firms will refer cases to us because they recognize us as a leader in this field and know we have the skill and the means to deliver advantageous outcomes in some of the most difficult legal matters.
Our client testimonials are extensive, with expressions of gratitude filled with words like, "wonderful," "diligent," "patient," "persistent" and "amazing." Many underscore that, with our dedication, "Justice did prevail."
Count on the Best Possible Outcome for Maximum Compensation
Attorneys at The Law Offices of Jeffrey S. Glassman work tirelessly to secure the best possible outcome in every case. One of the greatest assets that sets us apart is the comprehensive and wide-ranging experience of every member of our legal team.
Jeff Glassman has been practicing civil injury law and fighting for injured victims in Boston for more than a quarter century. Closely familiar with the strong-arm tactics used by insurers and powerful corporate defendants in so many of these cases, Glassman is never cowed into an unfair settlement. Neither he nor any member of his team will hesitate to pursue claims to trial or appeals.
Our injury attorneys in Massachusetts have experience in complex personal injury and wrongful death litigation in both state and federal courts, as well as more specialized practice areas such as medical malpractice, Social Security Disability Insurance and workers' compensation. Collectively, our attorneys have successfully tried, mediated and settled thousands of cases, many in the multi-million-dollar range.
Some prominent roles, honors and accolades earned by the attorneys of our Boston personal injury law firm:
Best Oral Argument Honors in trial advocacy courses;
Top 40 Lawyers Under 40 in Massachusetts by the National Trial Lawyers Association (numerous successive years);
Top 100 Trial Lawyers by the National Trial Lawyers Association;
Massachusetts Superlawyer Rising Star;
Chairman of the Social Security Law Section National Board of Directors of the Federal Bar Association;
Board of Directors for the Boston Area Bicycle Coalition (later the Bicycle Coalition of Massachusetts and later MassBike);
Certified Advocate by the American Trial Lawyers Association.
Cases Our Injury Firm Handles
Our injury attorneys are among the best in Boston, zealously dedicated with a vast range of experience.
When your life has been impacted by personal injury or loss of a loved one, we will stay committed to fighting for accountability – and your financial future. We consider our clients family. Our accomplished legal team will devote the time and resources needed to make sure every case is handled according to our impeccably high standards.
Among the various claims we can help you pursue:
Giving Back to Boston
Our love of this community, its people and our planet stretches far beyond the walls of any courtroom. Jeffrey S. Glassman is an avid environmentalist and founder of the non-profit RainforestMaker , which seeks to raise awareness of dwindling rainforests and tree deficits across the globe. To date, our volunteers have planted 30,000 trees – and counting, from communities in Boston to the deforested cattle pastures of Costa Rica.
We also launched the LATTE Boston initiative, which is "Lawyers Accountable to the Earth." As attorneys, we consume enormous amounts of paper, and we are committed to reducing our impact. We communicate digitally as much as possible and give back by raising funds and volunteering to conduct regular tree-plantings throughout the year.
Whether we are in the courtroom, attending victims' advocacy rallies or digging in the trenches with new trees, the injury attorneys at The Law Offices of Jeffrey S. Glassman are committed to fighting for what's right, giving a voice to the voiceless and tirelessly working to make Boston – and the world – a safer, healthier, better place.
We Serve All of Massachusetts
With offices located in the heart of Boston, we also serve many communities throughout the state, including: Jamaica Plain and Revere, Middlesex County (including Framingham, Lowell, Malden, Newton, Somerville and Waltham), Norfolk County (including Brookline, Quincy and Weymouth), Essex County (including Haverhill, Lawrence, Lynn and Salem), Worcester County (including Fitchburg, Leominster and Worcester) and Plymouth County (including Brockton and Plymouth).